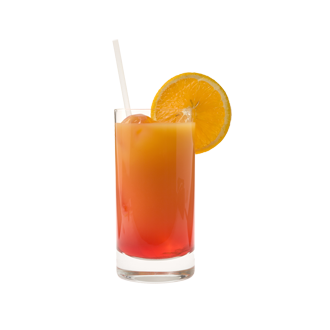 Notes
Glass: Highball glass
Ice: Ice cubes
Garnish: Put a slice of orange at the rim of the glass.

Ingredients
• 4 cl Vodka
• 2 cl peach liqueur
• Rauch orange juice
• Rauch Ice Tea Peach
• Happy Day Cranberry Juice
Instructions
Put vodka, peach liqueur, 1/3 orange juice, 1/3 cranberry juice, 1/3 Ice Tea Peach and ice cubes in a mixer and shake all ingredients very well.
© 2021 Copyright SIE - Schembri Import & Export Ltd.